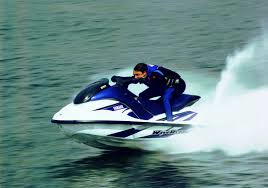 Jet Ski Racing at Lake Bonney
22 – 23 Feb 2014
Jet Ski racing on the Lake at Barmera.  Do you own a Jet Ski, helmet and life jacket? If so you can join in the fun.  Setup and practice on course on the Saturday and racing is on the Sunday. 8am registration, a morning of instruction/learning about racing Jet Ski's (Sat)(optional) Racing events (Sun)to try out your newly acquired skills.  $50 to be involved, Spectators free!  If well received a further event will be run in March.  So come on to the Riverland and pack the shores of Lake Bonney.
Dirt Wars Survivor 10km Fitness Challenge
15 – 16 March 2014
Introducing to the Riverland – Dirt Wars Survivor – This is a physically demanding fitness challenge through man made and natural obstacles with loads of mud at the Loveday 4×4 Adventure Park.  Get together with friends, colleagues, gym or sporting groups or just compete on your own.  Climb big hills, crawl through thick mud, climb cargo nets, slip down the waterslide and end with a mud bath finsh. Dress up in a crazy outfit as there are prizes for the best dressed.
Kids Junior Survivor challenge will be held all day Saturday for those ages 4 and up to 15.  Spare clothes required as mud is a main ingredient here too.  Course waterslide will be operating on the Sunday for kids to enjoy.  Refreshments all day, after party Saturday night and fully catered.
If you or a group are thinking of being part of this event, we at Kingston on Murray Caravan Park can offer great cost accommodation that is away from the actual site. This will allow you to get a refreshing hot shower and a restful nights sleep while rejuvenating those sore, aching muscles ready for the next days activities.
Carp Frenzy Lake Bonney 
28 – 29 March 2014
Grab a great spot around Lake Bonney, set up your chairs, bait your hook and plunge it into the cool blue water of the Lake and wait…..If you catch a carp you can go into the draw to win $1000.  Which means you could be paid for fishing!!!! Dream come true? Then  join in the Carp Frenzy Competion. Catch 10 Carp you have 10 chances to win, 20 carp 20 chances etc.,  too easy.  Enjoy a fantasic day fishing with the lure of awesome prizemoney and prizes for your trouble.  Registration at 3pm Friday  at Lakes cafe and 6am Saturday at Barmera Monash Footy Club- Fishing starts at 6am.  Happy fishing.